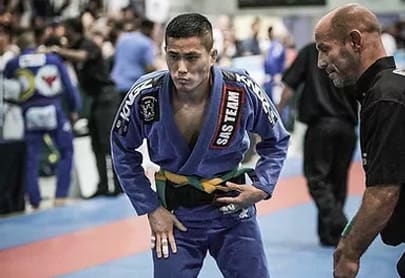 Tim Shirley
Professor Tim Shirley is an accomplished black belt competitor with over 12 years of experience. He earned his black belt under Daniel Beleza and is a multiple time IBJJF International champion.
As a former collegiate wrestler & high school wrestling coach, he has years of experience teaching all levels. His years of training give him an in-depth understanding of techniques to which he adds an aggressive style with a proven winning record.
Raised in Boulder, CO, Tim has trained at gyms across the country under numerous highly regarded instructors and has melded their styles into his own highly effective and comprehensive teaching program aimed at maximizing all backgrounds and skill levels.
Opening an affiliate gym in Bergen County, Tim was determined to create an atmosphere of acceptance and leadership through a program of hard work and discipline which will create champions at the local, national, and international competitions.